PROMOTIONS (Valid until 2/15/19) Mommy Makeover, Signature Advanced Facial Rejuvenation, Beautifying Special, Full Body Liposculpture + Brazilian Butt Lift, MACS Facial Rejuvenation, Rhinoplasty with Complimentary Turbinate Reduction, Sleeve Gastrectomy See All of Our Promotional Prices Below.
My Medical Vacations Plastic Surgery is a leading plastic surgery provider in Mexico that aims to offer the highest standards of aesthetic treatments and medical tourism service in North America. The medical center is one of the most renowned Cancun plastic surgery centers in Mexico; thanks to state-of-the-art health care infrastructure and effective surgical techniques. Cancun plastic surgery doctors have performed thousands of successful procedures including breast implants, tummy tuck, liposuction, nose surgery and facelift.
The board certified surgeons of My Medical Vacations Plastic Surgery hold more than 10 years of experience, bringing scientific practice and artistic skills to local and international patients. The center's bilingual medical tourism consultants will be at your beck and call and will attend to all your needs. With a personalized treatment plan and non-invasive approach; you will love the new you.
Plastic Surgery in Mexico
Your safety is the doctors' main priority. That's why your plastic surgery in Cancun will be performed in a modern private hospital equipped with all the amenities and facilities you need to ensure a successful treatment and comfortable recovery....
Popular treatments
44 more treatments
Consultations available in:
English, Spanish
Additional Services
Airport Transfers, Translator Services, Assistance for Disabled Patients, Hotel to Clinic Transfers, Hotel Reservations, Recuperation Services, Flight Booking Assistance, Local Accommodation Assistance, House Call
Accreditations
Mexican Council of Plastic, Reconstructive and Aesthetic Surgery
Patient Reviews
It was an absolutely amazing experience from beginning to end. I'm extremely pleasedwith the results.
08-Feb-2020
I'm writing to share my experience with My Medical Vacations in Cancun Mexico. From the time I arrived with my husband, Katie Ana and Betty took excellent care of us. We were picked up from the airport taken to all of my medical appointments. I had some concerns about surgery and Betty spoke with me in detail and addressed all my concerns and fears. I felt conformable – safe in their care and in Cancun. I had Blepharoplasty with Dr. Torres and Rhinoplasty with Dr. Montalvo, both surgeons were excellent and truly skilled at their craft. I had daily post-surgical visit from Ana our sweet nurse, who came to our hotel to make sure I was healing properly. My overall experience was wonderful and I absolutely love my results. I´m planning on coming back in the future. I highly recommend My Medical Vacations to anyone considering cosmetic surgery in Cancun. You´ll be in excellent hands. Than you all for your care and support. All the best, Karma Shanti Virginia-USA
24-Jul-2018
The whole experience from you (yes you were great as well Betty..!!) and My Medical Vacations was very good! Everything was taken care of from being picked-up in a nice van, to getting me around to all my appointments. The hotel Ambiance was very good with the room being very modern and the hotel restaurant having good food at great prices. As I stated earlier Dr. Valdez was wonderful and we got along very well. He explained procedures perfectly and gave me the personal touch of coming to my hotel room to check on me – awesome!! You won't see that in the United States medical system!! Thank you Dr. Valdez for that!! Ana was great as well and checked on me either in person or during the day with a text to see if I needed any thing – can not ask more of her. The entire experience was great! I would recommend MY Medical Vacations to anyone looking for plastic surgery. Thanks to all!! Rick Adrian
24-Jul-2018
23 more reviews
Contact Clinic
SELECT A TREATMENT. GET A FREE QUOTE.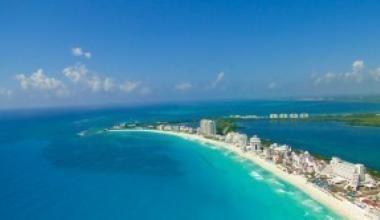 Mexico Travel Tips
Language: Spanish
Currency: Peso (MXN)
Climate: Average Daily Temp 75-82 F (24 to 28 °C)
Capital: Mexico City
Major Airport(s): Mexico City International Airport, General Abelardo L. Rodríguez International Airport
Electricity: 127V 60Hz
Time Zone: UTC −6/Summer UTC −8
What to See
Cancun is the major tourism destination in the Caribbean, welcoming more than 3.6 millions international tourists each year. The city is a safe resort perfectly connected to major cities in the US, Canada and Europe. During your stay in Cancun, the travel guide will help you make the most of your vacation in Mexico and will arrange your hotel bookings, airport transfer and sightseeing tours. The day sightseeing tours include boating excursions, jungle tours, archaeological sites such as the new world wonder and Chichen Itza.
What to Savor
If diet-friendly food is your thing, make your way to 100 Natural Restaurant/café. It offers meals as fresh and natural as possible. Try the wholesome selection of Mexican plates and fantastic sandwiches served on whole-grain bread, with options for vegetarians. Breakfast menu is very delightful and offers all natural baked goods such as chocolate croissants and apple-cinnamon muffins.
Where to Stay
The minimalist beachfront hotel offers modern and spacious rooms with white and red décor. The infinity pool leaning towards the turquoise Caribbean Sea offers a great backdrop. Get pampered with the Collection Spa which offers a variety of moderately prices services such as chocolate facial.
Book a hotel in Cancun, Mexico