A-Plast Plastic Surgery Center Antalya, founded by two of the top plastic surgeons in Turkey: Dr. Gokhan Ozerdem and Dr. Omer Ozerdem, offering world- class plastic surgery treatments, from breast implants, tummy tuck, liposuction, facelift and nose surgery.The application of the latest advanced plastic surgery equipments enables plastic surgeons in A-Plast Surgery Center Antalya to deliver the highest quality treatments, as well as safe and successful results at affordable prices.
...
Popular treatments
28 more treatments
Consultations available in:
English, Turkish
Additional Services
Airport Transfers, Hotel to Clinic Transfers, Hotel Reservations, Local Accommodation Assistance, Local Tours
Accreditations
American Society of Plastic Surgeons (Corresponding), American Cleft Palate-Craniofacial Association, European Boards of Plastic, Reconstructive and Aesthetic Surgery, INTERPLAST-Turkiye, Internationa
Patient Reviews
After reading a reveiew pasted here by a patient i felt i had to write as i visited the clinic in May last year after being recommended to have my surgery there by a friend who had a full facelift, upper eyelids and open forehead lift. İ wanted to say the care was wonderful, i was met and greeted by all the staff. Everything was exactly how it should have been and even better than expected. The surgery went well and i am very happy wth my results, more than happy, there is no visable scarring and i have kept in touch with the clinic as promised. Both staff and doctors have done a wonderful job and i wish i had found them sooner.
23-Jan-2014
Not professional at all, my care was a nightmare, left alone with no translator, had problems from start to finish, also left scarred by what they said was caused by smoking, was actually an infection , caused by hair that was not shaved prior to op, it was caught in the stitches, actually several hairs were caught up in the stitches, and as for Helen , she was employed by the doctors to lie for them. I have been contacted by two other patients with the same story, so not good at all
20-Jan-2014
2 more reviews
Contact Clinic
SELECT A TREATMENT. GET A FREE QUOTE.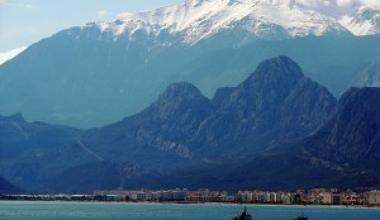 Turkey Travel Tips
Language: Turkish
Currency: Türk Lirası/Turkish Lira (TRY)
Climate: Temperate Mediterranean Climate Hot, dry summers/mild to cool, wet winters
Capital: Ankara
Major Airport(s): Atatürk International Airport, Esenboğa Airport
Electricity: 220V 50Hz (European Plug)
Time Zone: UTC +2
Calling Code: 1045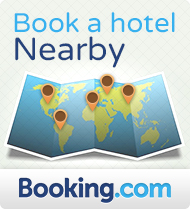 What to See
For many sunshine aficionados and beach bunnies, Antalya is synonymous with swarming crowds. And the best ambassador of sun, fun and beach activities is Konyaalti Beach, a 1-km stand of pristine sand and azure waters starting after the museum and ending at Su hotel. The beach has its own restaurant, umbrellas, chairs and showers.
What to Savor
7 Mehmet is an exceptional Turkish restaurant, located in Ataturk Kurtur Parki, specializing in Anatolian cuisine and offers amazing views of the city. The menu features a great selection of meat entrees, kebabs, mezes and salads.
Where to Stay
Few of those traveling to Antalya are aware that the Turkish Rivera has a river (Dalyan River), besides its endless coastline of the Mediterranean Sea. Happy Caretta is located in a serene, shaded garden on the banks of Dalyan River opposite the Kaunos tombs. The rooms are exquisitely adorned in wood and white stucco. Guests can swim in the river in front of a spectacular line of cypress trees and relax on gorgeous garden terrace.