Popular treatments
3 more treatments
Consultations available in:
English, Turkish, Persian, Arabic, French, Italian, Spanish, Romanian, German, Dutch, Azerbaijani
Additional Services
Airport Transfers, Assistance for Disabled Patients, Hotel Reservations, Hotel to Clinic Transfers, Local Accommodation Assistance, Local Tours, Nutrition Counseling, , Recuperation Services, Translator Services
Accreditations
JCI Accreditation
Patient Reviews
Pour moi, les services de Romoy sont 100% parfaits. Je remercie infinimemt Mme Seher pour ses services et son soutien .
28-Feb-2018
Mashallah, wonderful! I am very satisfied. Especially, many thanks to Mr. Shoresh and Ms. Amira.
21-Feb-2018
شكرا لكم على مساعدتكم كانت الخدمات التي استلمت من روموي الخقن المجهري جيدة جدا وخاصة ما يتعلق النقل أثناء العلاج والترجمة
21-Feb-2018
18 more reviews
Contact Clinic
SELECT A TREATMENT. GET A FREE QUOTE.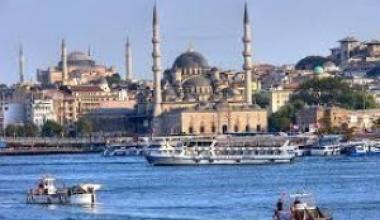 Turkey Travel Tips
Language: Turkish
Currency: Türk Lirası/Turkish Lira (TRY)
Climate: Temperate Mediterranean Climate Hot, dry summers/mild to cool, wet winters
Capital: Ankara
Major Airport(s): Atatürk International Airport, Esenboğa Airport
Electricity: 220V 50Hz (European Plug)
Time Zone: UTC +2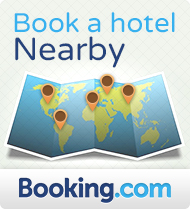 What to See
Istanbul is truly a city of charming contrasts. Traveling to Istanbul is a sensory experience that will linger in your memory for years to come. Take your time to stroll the character-filled streets of Istanbul and take in the gloroius views of the Bosphorus as you enjoy your traditional Turkish tea.
What to Savor
Take in the smells of the diverse Turkish cuisine. Most food dishes contain meat, tomaotes, olives, olive oils, feat cheeses and are generally quite healthy.
Where to Stay
Romoy's goal is to make the patients always feel at home by offering the chance to choose any location with optimum conditions for a budget-friendly accommodation, including transfers and assistance throughout the entire process. By staying at the best hotels and hostels centrally located, patients can be treated and visit tourist attractions at the same time.