The SIB Beauty Clinic
Before you choose to undergo plastic surgery, you must select a surgeon with the inherent skill, artistry, and patience that it requires to consistently produce extraordinary results. Sib Beuaty Clinic's Plastic Surgeon, Dr. Darin Muangthal, is one of Thailand's leading plastic surgeons who specializes in craniofacial surgery, facial contouring. aesthetic surgery, breast reconstructive surgery, and vaper liposuction....
Popular treatments
26 more treatments
Consultations available in:
English, Thai
Additional Services
Flight Booking Assistance, Local Accommodation Assistance, Translator Services
Patient Reviews
Hello friends, I'm Thai, I'm 32 years old. I have 2 children. Before that, I'm worried about surgery but I interested in surgery too. I got new breast with Dr.Darin Muangthai at The Sib Clinic, Thailand. She is a surgeon and experiences more than eight years. I've known her from TV channel and my friends got a surgery from her too. I decided to get breast mentor silicone 500 cc. They are okay for me. I like a natural look and natural technique of Dr.Darin Muangthai. Thank you so much.
28-Dec-2016
Hi! I am 35 years old with a healthy BMI and healthy weight. I have a problem that I don't like the stubborn fat on my flanks and abdomen. I actually have been to gym and attended so many of yoga classes in my country. It built me up muscle, yes, but the thing I don't like about my body still existed. Then, I tried out harder method to lost weight. I did more on 60 mins per day on cardio and dieting for half a year, but nothing seems to shift the flanks and lower abdomen. After looking through online, I found out that Vaser LipoSelection is one of the suitable choices, so I started searching on the right place for my first surgery experience. At first, I was comparing so hard between doing it in Thailand and Korea as leading fat removal providers are located in both mentioned countries (I am from Malaysia so I only count those leading providers in ASIA due to pricing and travelling conditions) It's not difficult to make decision that time, as my family happened to travel to Bangkok during New Year holiday so I made an appointment with Dr.Darin moungthai at The SIB Clinic through their facebook fanpage. Staffs are good in English communication and it made me feel more comfortable how they provided me lots of necessary information about Vaser Liposelection and deep procedure detail as I required. I finally had Vaser LipoSelection on 29 December 2015 for my first time. General anesthesia has been applied by anaesthetist and the doctor started operation with 4 assistants. The pain after operation was bearable and the result was wonderful. I can tell you that the recovery time is very good because I was able to continue to move around in the next day. For anyone who having Vaser LipoSelection; 1. Bodysuit is very important! It could help to stop bleeding, reduce pain, and tight up to fit skin closely. 2. Don't eat or drink in 6 hours before opertaion
16-Nov-2016
Hi! After a Vaser LipoSelection last 3 months, I just got to see the same doctor for different reason again here in Bangkok Thailand. The clinic provide me international standard of English speaking staffs, clean facility, and convenient transportation condition (Travelling by skytrain). From my last time in The SIB Clinic, I've asked the doctor regarding my thought of coming back for improving my forehead since it's one of the facial features that differentiate female to male fore me when I look at people's group photo. I have a problem as I have a permanent volume and uneven forehead. Dr.Darin suggested me to do it in the evening as it's a minimal surgery, and it won't affect to sleeping position after all. The surgery takes around 1 hour for operation. Dr.Darin shaved the forehead bone for around 2 mm. and makes it to the nice and smooth. And once I see myself in the mirror after the forehead bone shaving, it looks a little bit swelling but i can feel that it's thinner. It has been 1 week after surgery and it starts getting rid of swelling. Besides, I have my stitches removal appointment tomorrow at The SIB Clinic and will keep update on this page for post-surgery photo.
09-Nov-2016
8 more reviews
Contact Clinic
SELECT A TREATMENT. GET A FREE QUOTE.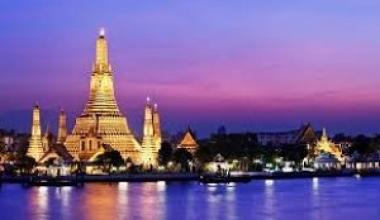 Thailand Travel Tips
Language: Thai
Currency: Thai baht (THB)
Climate: Average Daily Temp 85 F (31°C)
Capital: Bangkok
Major Airport(s): Suvarnabhumi Airport
Electricity: 220V 50Hz (US or European plug)
Time Zone: UTC +7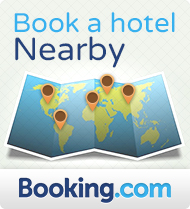 What to See
Bangkok welcomes more visitors than any other city in the world and it doesn't take long to realise why. Bangkok is a city of contrasts with action at every turn. Be it dazzling temples, spectacular palaces, a world-famous floating market or colourful Chinatown, each of these famous places has an intriguing story to tell. Must Sees: Grand Palace and Wat Prakaew.
What to Savor
Bangkok restaurants cater to all price ranges and are open all hours, proving that this city is certainly heaven for food lovers; a sensational culinary journey and taste experience await in Bangkok. Thai food's profusion of exotic flavours makes it among the most coveted of cuisines.
Where to Stay
Bangkok hotels range from luxury international chains to one-off boutiques with only a few rooms. Try one of the modern, most-visited hotels in the Ploenchit-Chidlom and Sukhumvit areas, or stay nearby Siam, a shopper's paradise.