The SIB Beauty Clinic
Before you choose to undergo plastic surgery, you must select a surgeon with the inherent skill, artistry, and patience that it requires to consistently produce extraordinary results. Sib Beuaty Clinic's Plastic Surgeon, Dr. Darin Muangthal, is one of Thailand's leading plastic surgeons who specializes in craniofacial surgery, facial contouring. aesthetic surgery, breast reconstructive surgery, and vaper liposuction....
Popular treatments
26 more treatments
Consultations available in:
English, Thai
Additional Services
Flight Booking Assistance, Local Accommodation Assistance, Translator Services
Patient Reviews
Thank you Dr.Darin made my breast very perfect. I got endoscopic breast augmentation at the sib clinic 2 month later. Thank you doctor and everybody in the sib clinic for taking care of me. I'm planing to laser and treatment my skin too.
13-Oct-2016
Vaser Liposelection Hello! I'm from Thailand. I had a problem is fat on my body. I felt bad on my body and had no confidence. When I ate something my tummy bulge out. Everyone told me the best way to lose fat is exercise and control the meal. I've been try it for a long time but It has no effect. Because the fat didn't decompose. I found the new way to lose fat is the new technology, vaser liposelection for waist and tummy at The Sib Beauty Clinic, Thailand by Dr.Darin Muangthai who is the surgeon in Thailand. It can help me less injured, less scar and rested only 2-3 days I can work. The result is possible The effect is good for me and help me wearing clothes easier. I'd suggestion the new technology is the good one.
10-Oct-2016
Hello I'm Nes. I'm 22 years old. I live in Thailand. I usually search information about surgery because I want to know what technology can make people beautiful and I interested in surgery too. I used to do thread lift with Dr.Darin Muangthai at The Sib Clinic last year. I felt good with Dr.Darin and my face is good too, I like it. I trusted in a natural technical by Dr.Darin. And this year, I came back again to consult about vaser liposeclection for arms. She told me, she has to vaser about 4 spots and rested 2-3 days I can work. I had an opportunity to work and had more confidence too. Thank you very much Dr.Darin Muangthai.
06-Oct-2016
5 more reviews
Contact Clinic
SELECT A TREATMENT. GET A FREE QUOTE.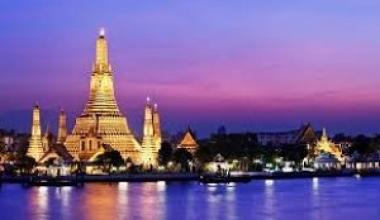 Thailand Travel Tips
Language: Thai
Currency: Thai baht (THB)
Climate: Average Daily Temp 85 F (31°C)
Capital: Bangkok
Major Airport(s): Suvarnabhumi Airport
Electricity: 220V 50Hz (US or European plug)
Time Zone: UTC +7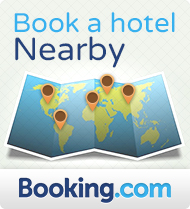 What to See
Bangkok welcomes more visitors than any other city in the world and it doesn't take long to realise why. Bangkok is a city of contrasts with action at every turn. Be it dazzling temples, spectacular palaces, a world-famous floating market or colourful Chinatown, each of these famous places has an intriguing story to tell. Must Sees: Grand Palace and Wat Prakaew.
What to Savor
Bangkok restaurants cater to all price ranges and are open all hours, proving that this city is certainly heaven for food lovers; a sensational culinary journey and taste experience await in Bangkok. Thai food's profusion of exotic flavours makes it among the most coveted of cuisines.
Where to Stay
Bangkok hotels range from luxury international chains to one-off boutiques with only a few rooms. Try one of the modern, most-visited hotels in the Ploenchit-Chidlom and Sukhumvit areas, or stay nearby Siam, a shopper's paradise.