What is IVF?
Well known treatment for people who have struggled to have a child.
IVF (in vitro fertilization) is the process of mixing retrieved eggs with sperm samples, familiarizing and combining them manually in a laboratory and finally transplanting to the uterus. It is a great technology for the chance of observation the embryo in laboratory.
Who uses IVF?
Women with ovulation disorders
Patients with genetic irregularity
Women who had surgery to remove tubes
Women who have reached menopause
Women with blocked tubes
Women with Endometriosis
Genetic disorder
Male patients with diminishing count of sperm or lack of sperm motility
Facts of IVF
Mostly couples who have tried and failed to have a baby.
Over 5 million babies have been born with in vitro fertilization.
The first IVF baby was Louise Brown who born 1978 in England.
IVF can help women to become pregnant
Best option for patients who have history of two tubal pregnancies.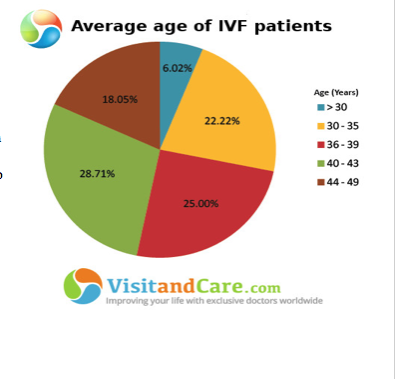 Steps of IVF
Testing
Stimulation (Super ovulation)
Egg & Sperm Retrieval
Embryo Transfer
What is egg donation?
Egg Donation provides an integral option for treating women with infertility who otherwise would not be able to conceive on their own. Egg Donors are women who donate their eggs for another couple to build a family.
One of the most preferred IVF clinics, EuroCARE IVF in Cyprus, and offers no-waiting list with high quality egg donors.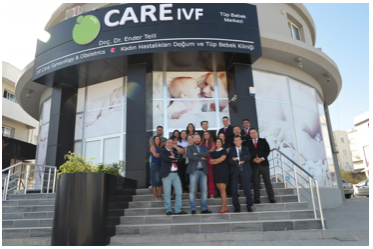 What effects quality of eggs?
Age
History of ovarian surgeries
Radiation
Smoking
Some of Genetic conditions
Hormonal Issues
Stress
What is Gender Selection?
Gender selection is an option for selecting sex of embryo before implantation. It is a perfect option for couples who desire to define their baby gender. There are 3 methods of gender (sex) selection;
What is Sperm Donation?
Sperm Donation is a treatment for men patients who has infertility problems. (lack of sperm motility, low sperm count, etc.) There are two methods of sperm donation:
How to be successful in IVF?
First, you must trust your fertility clinic and doctor who will support you during your treatment.
Checklist for success:
Quality of eggs
Quality of sperm
Quality of embryo
Age
Fertility Health
The Clinic
Doctor & Team
Achieve Your Dreams of Parenthood With IVF
According to the VisitandCare.com, IVF patients mostly comes from the countries as below: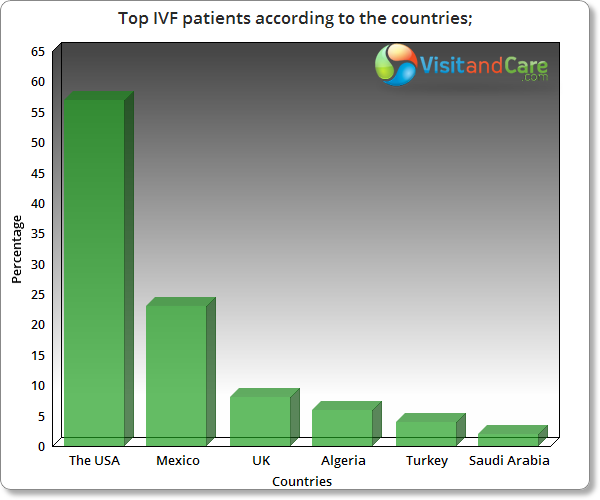 Where you can have your IVF Treatment?
IVF treatment is performed in almost every country in the world. Patients who comes from the Europe usually choose to have IVF treatment in Mexico and Cyprus due to the affordable prices and high quality services.
Highly demanded IVF clinic locations as below: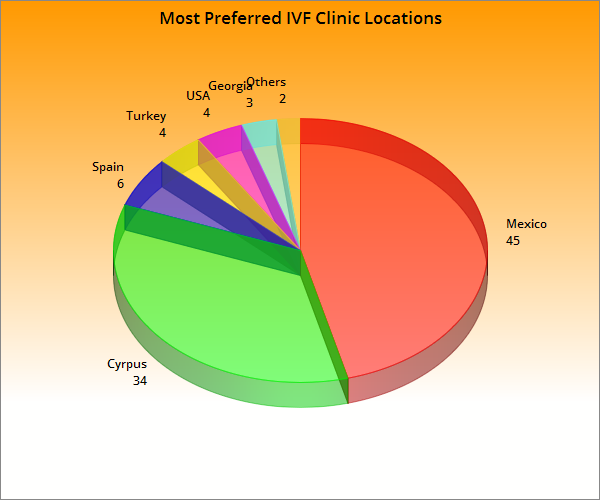 For More Information, connect with our leading IVF clinic in Cyprus or the most prominent IVF clinic in Mexico — and get more details about procedures. Get more information and achieve your dreams of parenthood now!