DENTAL CARE!
Dental treatments provide patients a healthy and beautiful smile. While many individuals have at least one dental problem occur in their lifetime — we have the answer to help solve these dental issues. There is no need to be afraid of dentists! It is now easy to receive dental treatment without fear and pain!
In this article, we will take a look at the most preferred dental treatments.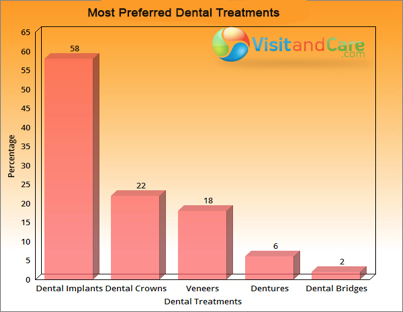 DENTAL IMPLANTS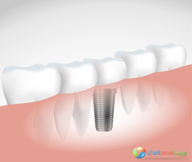 Dental Implants may be a great option for people who lose their teeth because of many reasons.
Dental implants are metal frames that are surgically localized into the chop under your gums. Once they are created in the lab, a dental expert will perform surgery to affix them. If you are thinking about having dental implants, you must have healthy gums in order to support the implants. If your gum is not convenient, your dentist will offer you bone graft or sinus lift surgery.
DENTAL CROWNS
Dental Crowns are tooth shaped creations. The purpose of choosing a crown is to cover damaged or broken tooth — and it also strengthens it. Crowns can protect your teeth and give them the perfect look. Dental crowns are generally chosen by patients who want to improve their tooth appearance and have a bright smile.
Types of Dental Crowns:
Ceramic
Porcelain
Gold
Metal
WHAT CAN CAUSE TEETH TO FALL OUT?
Lack of dental care
Smoking
Lack of using toothbrush
Diabetes
High blood pressure
Bacteria
Neglecting dentist regularly
Lack of dental care is the most common reason for dental problems. Some patients report expensive treatments as to why they hesitate to go and get dental care regularly.
WHERE CAN YOU FIND THE BEST OPTION FOR DENTAL TREATMENT!

Mexico is the best option for affordable prices! Dental Clinics in MEXICO provide affordable prices and high-quality dental clinics! Patients from the USA and Canada prefer traveling to Mexico in order to save nearly 75 percent of the costs and receive their treatment in highly demanded clinics.
For more information, go to VisitandCare.com